Ever feel bogged down in stuff that you don't need?  Wish you could change your shopping habits to consume less and spend less money on things you don't really need? 
The fashion industry creates about ten per cent of the global CO2 emissions - more than aviation and shipping combined, according to the United Nations. At Auckland's four landfills, textile waste accounted for four per cent of the waste in 2010, and in 2040, that's expected to increase to six per cent.
At New Plymouth District Council some of the employees have teamed up to pledge 'Nothing New for '22' promising to buy no brand new clothes, shoes, bags and non-essential personal items for the duration of 2022.  There is also a facebook page Nothing new for '22 | Facebook where members of the public can swap ideas on how to reduce and reuse.  By taking part in the pledge, not only will you reduce your carbon footprint this year and reduce waste to landfill but also develop more mindful shopping habits, going forward.
Many people find the challenge of buying no brand new clothes or non-essential personal items daunting, particularly if they have a special event coming up.  Here Ashley writes about her experience of planning a low-waste wedding, mid-pledge.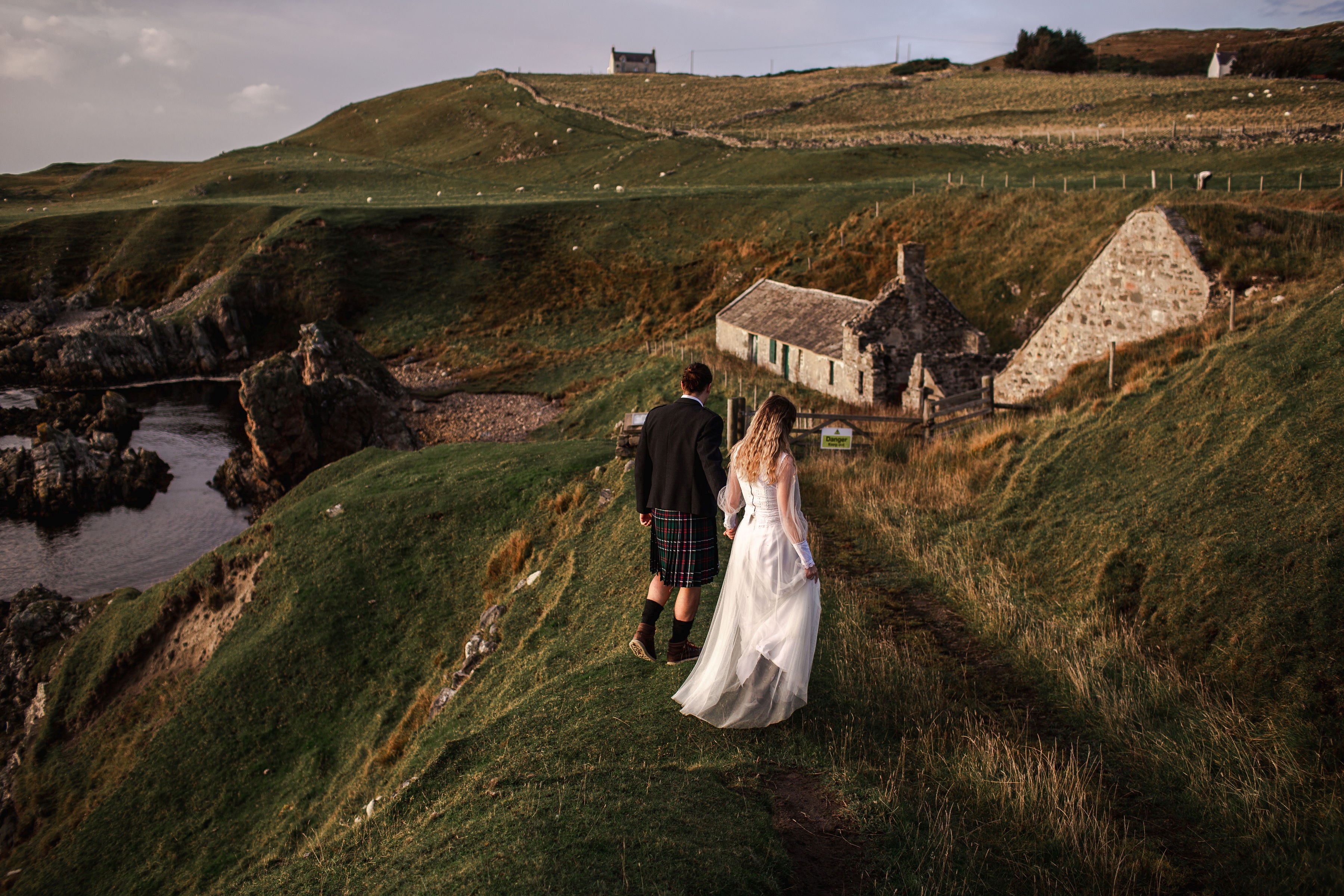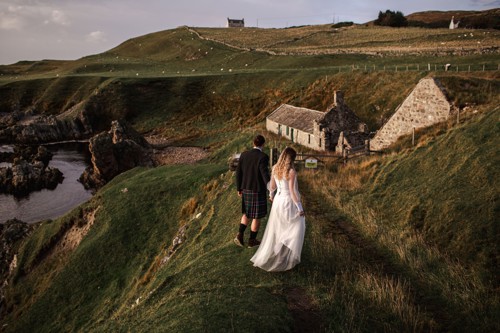 I decided to 'buy nothing new for a year' in 2019 after watching The Minimalists documentary on Netflix and began to read blogs by others who had taken the pledge. James and I got married in October '19 so the challenge added a little extra fun to the wedding planning!
We asked friends and family to save old candle wax, jam jars and empty wine bottles which we used for decorations, along with a few bits and pieces I picked up from various charity shops. I found the perfect skirt for my dress in a bridal consignment store for £30. The top half of my dress was tailored from my Mum's wedding dress, which had been gathering dust in our loft for 38 years! In the evening, I switched that out for a plain camisole top that I borrowed from a friend. I paid £20 for my shoes at a table top sale - a girl I knew was selling them and she was delighted to hear I'd be walking down the aisle in them. I wore my favourite earrings and our wedding rings were a special gift from a special friend.
Our wedding was one of the best days of my life and it was made even better by the fact that everything had a story behind it, and all the personal touches that may not have been there had I just bought things in. I can't wait to take on this challenge again! The benefits are endless!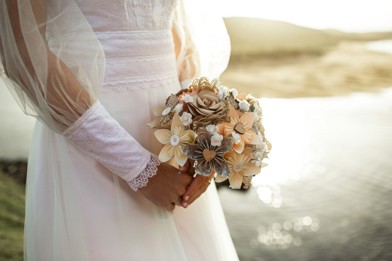 If you are interested in adopting more sustainable shopping habits, here are some ideas:
Avoid the purchase of new clothes and buy pre-loved pieces instead
Buy less over the course of the year 
Buy good quality garments which will last longer
Find ethical retailers online - a better shop could be just around the corner
Buy New Zealand-made 
Don't throw unwanted clothes away, ask if friends or family want them first 
If you must donate, make sure your donation is actually needed
Learn how to fix small clothing problems or visit a tailor to save your clothes 
Buy clothing made from linen or cotton which can be composted.