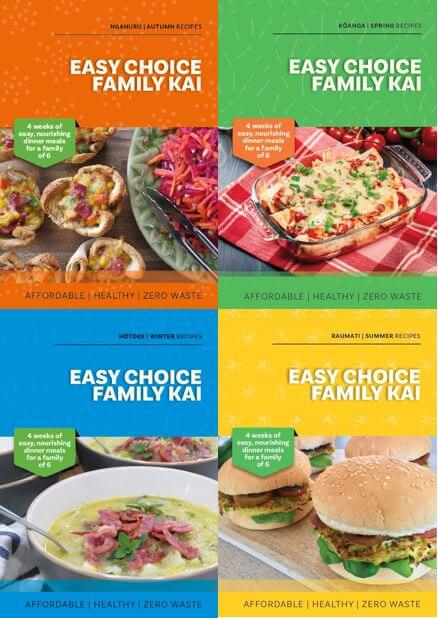 Are you struggling with the rising cost of food leading up to Christmas?
2020 has been a tough year for many. Families have been struggling to make ends meet due to tough economic and social circumstances beyond their control. Christmas is an added pressure to families.  Budgeting and saving for the things you really want has become a high priority for us kiwis. Equally you may have to limit how often you go to the supermarket and what you spend due to other changes in 2020. Love Food Hate Waste can help you. Wondering what to add to your list? Keep within a budget and plan wonderful exciting meals that the whole family will enjoy!
Introducing Easy Choice – Family Kai.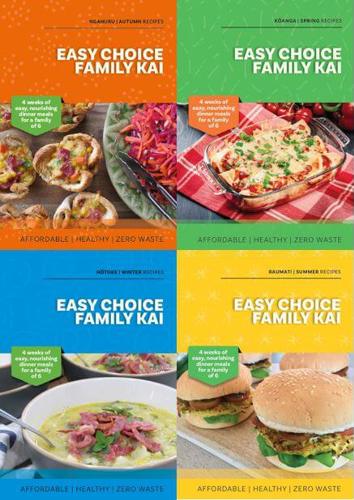 Easy Choice – Family Kai is a free seasonal meal planner and recipe book which helps families shop for, cook and eat nourishing and affordable food.
The cookbook contains four weekly meal plans, with each week consisting of five dinner meals. Each meal will feed a family of six (two adults and four children under 10) or four adults.
The ingredients for each week should cost approximately $65, although this may vary based on produce prices, the supermarket you shop at and weekly specials.
All of the recipes are nutritionally balanced and include plenty of healthy ingredients such as vegetables, beans and wholegrains.
The meals are designed to be zero waste – all of the ingredients you buy should be used by the end of the week so no food should go to waste. If something is leftover at the end of the week, we give you suggestions of how to store it and what to use it for. 
Download the version of Easy Choice – Summer Family Kai here: