Over the festive period, your glass may increase. Our collectors will be following the regular schedule. So check your calendar for your regular fortnightly collection. Remember our collectors are working hard to make sure your glass is collected on time each fortnight. Our collectors will be working through the public holidays over the festive period.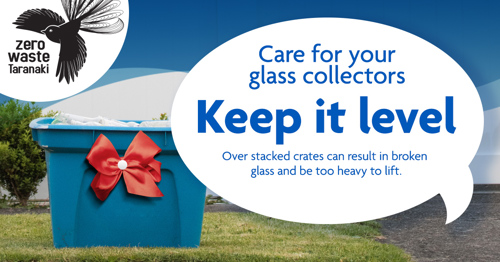 Here are some things you can do to help:
'Keep it level'
Our collectors lift the blue crates manually as part of the collection process. Overfilling them is a health risk and slows down the collection process if glass spills and breaks.
Be neighbourly and kind over the festive period.
Keep it level this means making sure your glass does not get overfilled. Excess glass can be taken to the transfer station on non-public holidays. Please see the opening times below.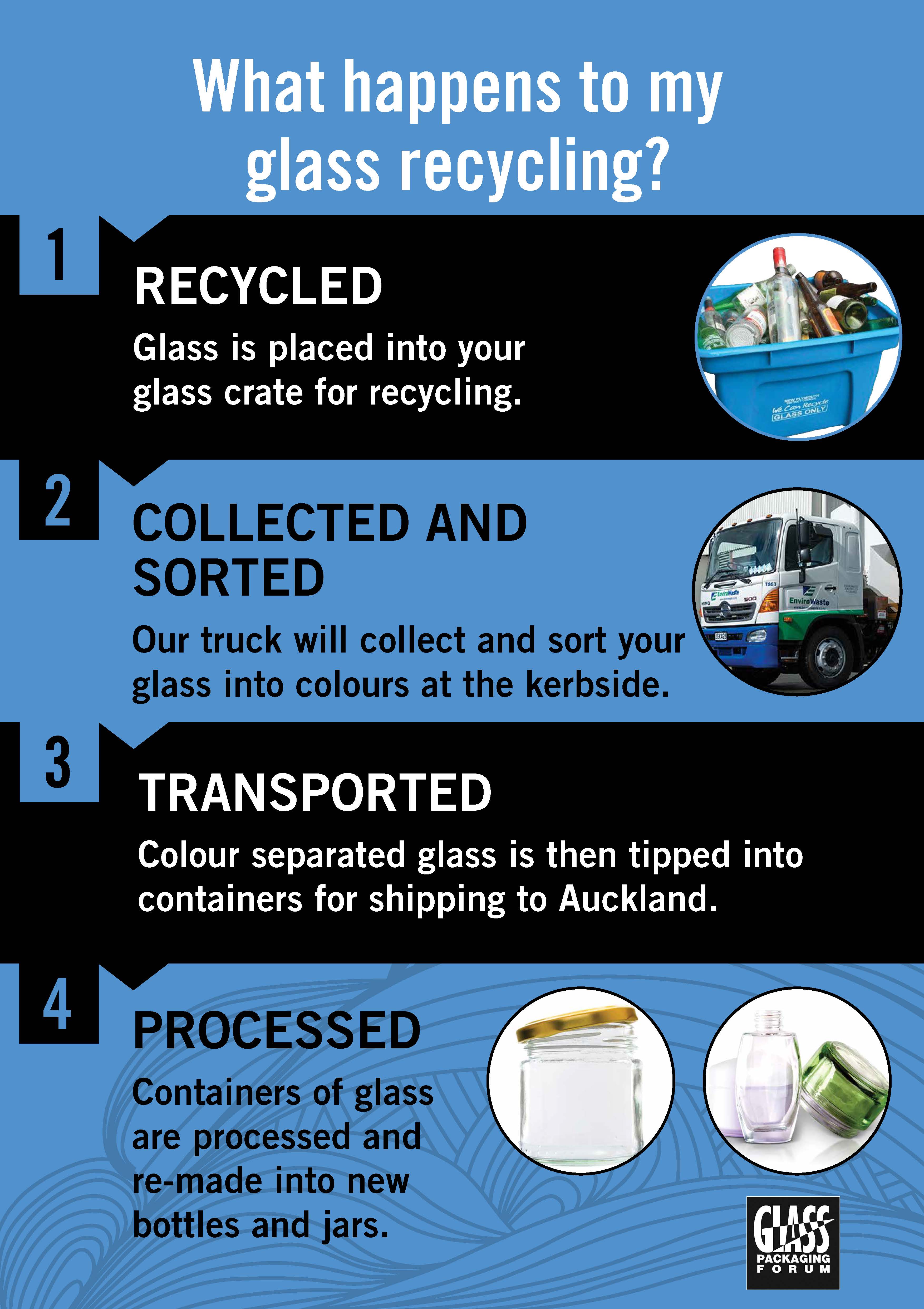 FAQS:
Will my crate still be collected if it's over-filled?
No, overfilled crates can lead to broken glass and are heavy for our collectors to lift. A sticker will be placed on your bin to advise you of the issue.
What happens if the glass is smashed at the kerb?
Our collectors will clean up broken glass resulting from collections. Broken glass slows our service down so it's best to keep you crate level. Glass is lifted manually by our awesome staff so let's help them out. 'Keep it level'. If you see broken glass please contact Council.
 Are the recycling bins at The Junction and transfer stations open throughout the holidays?
 Please check local transfer stations for more information. On opening times over festive period may vary so best to check the website beforehand.
 What can I do if my (not over-filled) crate is too heavy for me to lift?
 Ask a neighbour or able-bodied person to help. We have a back boor service available at cost. Excess glass can be taken to transfer stations for free.
What do I do with my excess glass?
Take excess glass to transfer stations for free or stockpile for the next collection.